Reliable and affordable accountants in Sydney Australia
Reality Accountants engaged highly qualified professionals combining their forces at one platform to provide the best services in public, business and development sector.
ABOUT
Reality Accountants is an accounting firm offering traditional accounting services and business consulting.
The firm's accountants reputation is impeccable. Reality Accountants serves the accounting, bookkeeping and taxation needs of businesses and individuals to enable them to realise their financial goals. The bigger picture means that we are providing peace of mind for our clients - they are legally using their financial resources in the most productive manner possible.
We work to make the complex understandable. We act in an advisory role to our clients that will enable them to better influence and optimize their personal and/or corporate wealth. We desire to make them more money and give them a better night's sleep.
---
The core services that can be provided by RA ranges from audit and accountancy to business consultancy on a wide range of specializations. In all cases, the services provided by RA are developed, packaged and tailored around the specific needs of each client. RA is a multi disciplinary organization, which provides core services in the areas of list:
All types of trainings and consultancy for our local and multinational clients are offered through Capacity Building - Training Unit. RA provides the highest quality advice in the above-mentioned fields. We maintain a high level of personal services at all times. Our business is based on strong client relationships; high quality professional-led services and teamwork in developing the most suitable solutions for all the clients.
RA audit services include performing of audits of financial statements of limited companies, partnerships and societies. We conduct audits of clients as stipulated under the various laws in Australia, New Zealand and offshore or as special assignments where requirement of audit is not mandatory. These include management audits, internal audits, sales tax audit, cost audit and investigations etc.
RA can offer services to clients ranging from large multinationals and quoted companies to medium sized proprietary companies, non-governmental organizations and donor agencies etc.
Normally audits are conducted using international audit guidelines as laid down by the International Audit Practices Committee and other requirements if any in special cases.
RA offers a comprehensive range of services in taxation covering direct as well as indirect taxes. Its services range from large multinational corporations to provide advice based on international taxation arrangements and double taxation conventions right down to high net worth individuals seeking personal tax advice.
In direct taxation, RA's services cover all aspects of income tax, wealth tax and other direct taxes. The services include tax registration; tax planning and strategy development; obtaining confirmations, clarifications and permissions from the tax authorities; conducting tax audits; preparation and filing of tax returns, finalization of tax assessments and undertaking representations, objections, and appeals.
In indirect taxation, RA offers comprehensive advisory service in the field of sales tax which includes implementing the sales tax system; filing of sales tax returns; undertaking representations, objections and appeals; and obtaining exemptions and concessions wherever applicable.
The corporate services that we offer include advice and assistance in setting up of corporate structures, incorporation of companies, flotation, liquidation and winding up of joint stock companies and completion of formalities relating thereto; dealing on behalf of clients with the various government bodies, related to corporate legislation such as the Securities and Exchange Commission, undertaking companies search; providing corporate technical advice and providing secretarial services in completing documents and acting as company secretary.
RA offers a complete range of services for flotation of shares of public limited companies right up to listing of company on the stock exchange. These services include preparation and approval of prospectus, obtaining other permissions, completing requirements of Stock and Securities Exchange Commission of Australia.
Management Consultancy provides business enterprises the role of catalyst to undertake a more perceptive understanding of their businesses and an analysis of a wide range of operations, processes, use of technologies as well as ability to evolve and use fast, integrated and customized solutions for effective decision making, grasping and anticipating emerging trends, leading to result oriented performance.
Massive changes taking place globally in recent times caused by proliferation of information, new technologies and challenging competitive global markets in a domain less economy have created an impelling need for business enterprises, large or small both in public and private sectors as also domestic and transnational enterprises, to revisit their corporate and ownership structures, business partnerships, funding strategies and capital sourcing and the like.
Significant changes in business, operations, process and activities cannot achieve with conspicuous success unless management efforts are supplemented by the right level of professional skill, expertise and experience. Likewise, enterprise facing the same kind of problems and challenges may not be able to resolve with off-the shelf prescriptions unless issue identification and remedial solutions emerge from a rigorous professional approach sensitive to each client, which ultimately determines how well the client would be able to create economic value through creative solutions.
Business and financial solutions of consistently high quality are thus sought by a wide array of clients in need of innovative, customized and regulatory compliant strategies. Our Consultancies wings cater to these needs and include the following:-
Social sector studies
Business strategy
Feasibility studies and financial/economic analysis
Procurement and special audits
Investment counseling and project financing
Business restructuring & turnaround consultancy
Privatization
Capital markets
This division include projects such as systems development of financial institutions, privatization; strategy studies for multinationals setting up business in Australia; detailed feasibility studies in almost all sectors of the industry; review of the policies and consultancy to business organizations on various issues such as enterprise financing, resource mobilization studies; valuation studies, financial restructuring and turnaround studies of sick projects, services of income estimation to various financial institutions, institutional special audit and procurement related consultancy services and carrying out detailed market surveys. The social sector consultancy includes setting up of new NGOs and preparation of project financing reports for attracting more social sector funding.
Accountancy-Manual & Online
RA offers accounting services that include complete package of accounting and management information. These services include designing and implementing of totally and partially integrated accounting systems, installing internal checks and controls within the system, introducing the concept of budgeting, standard costing and integrated accounting as well as providing monthly and quarterly management accounting and inventory reports.
Human Resource is rightly characterized as the single most valuable asset revealing itself not as such on the company's financials but implicitly demonstrating itself through the bottom line. Attracting and retaining quality people and motivating them to peak performance are critical goals and no management in these changing times of growing challenges and opportunities can afford to ignore, regardless of it' size, nature of business and location. Investment in human capital therefore, is by far the most promising and rewarding venture.
The Human Resources Practice emphasizes the need to develop HR culture where human resources strategies are synchronized with the overall business strategy of the organization. Clients are assisted in dealing with the whole range of issues concerning:-
Optimization of organizational structures
Job analysis and design
Work assignment and work load analysis
Compensation management
Policies and Procedures
Competency assessment/Evaluations procedure
Training and development
HR Audit
HR Policies and Procedure Manual
And variety of such matters where decisions have far reaching implications in ensuring availability of competent and motivated manpower resources consistent with the growing and changing needs of the business.
Strategic Planning of Organization
Success in today's business world requires an empowered workforce that has all the tools it needs to be efficient and productive, i.e. information and applications. Increasingly information technology is becoming a major tool in managing today's business with cases ranging from automation of routine office processes to implementation of enterprise wide technology solutions based on industry best practices.
The Information Technology aims to help clients in optimal utilization of technology by integrating skills with business knowledge in developing solutions to complex business problems in following spheres: -
Information System Strategic Planning
Hardware Assessment and Selection
Networking
Software configuration /customization
Accounting software installation and system designing and training
Process Re-engineering
Computerized Accounting with Accounting software and MS-Office
Human Resource Management
Financial Management
Presentation and Communication Skills
Marketing Skills
IT skills
Training can be developed and tailored to requirements on a needs basis for organizations and individuals.
---
CEO Michael Okedele
Michael Okedele is the Principal of Reality Accountants Pty Ltd. He is a Registered Tax Practitioner with Graduate / Post Graduate qualifications in Accounting & Financial Management. Michael is a Practising Member of Australia Institute of Public Accountants. He is also a Chartered Management Accountant.
In addition to his academic and professional qualifications, he has certificate in modern internal auditing from the Institute of Internal Auditors Australia (Queensland Branch), certificate in quality assurance/management from Ngee Ann Polytechnic, Singapore, and is also a certified Trainer/Assessor in Australia. He has a wide range of exposure from United Nations Agencies and their implementing NGO/Government partners' projects and has served in the South Pacific, Africa, and South East & Central Asia. Michael currently serves several Individuals, Business Establishments and Training Providers in Sydney. He was an Audit Senior with International Accounting firm Pannell Kerr Forster (PKF) Chartered Accountants in West Africa. Michael is a Fellow of The Tax Institute of Australia.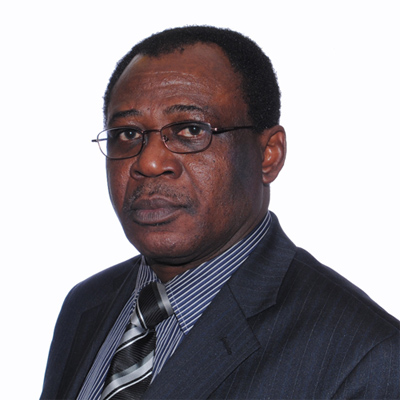 ---
Akuol Akuein
Akuol Akuein is a Certified Public Accountant (CPA). Her other qualifications include Bachelor of Business and commerce majoring in accounting from Western Sydney University, Advance Diploma of Accounting from Australian Business Academy, Tax Agent Skill set from Reality College of Commerce. Akuol has over 10 years of experience in accounting and business services. Akuol is a registered tax and BAS agent, and Reality Accountants Consultant.
STATEMENTS
Vision

Our vision is to be recognized as The World's best Professional Services Organization.

Mission

Our mission is to excel our clients and people in a right direction by giving best bussiness solutions.

Objective

Through high quality induction, continuing education and on the job training, maintain the highest level of expertise and knowledge of our people.Professional development of our people and distinguishable client services are given the highest priority.
MANAGEMENT
All strategic decisions are taken by the management committee, which is comprises of CEO and Managers. Our following six departments are ever ready to provide the best services.
Audit and Accounts
Corporate Affairs
Taxation
Financial and Management consultancy
Information Technology
Training wing
---
Liability limited by a scheme approved under Professional Standards Legislation.